Running a Boutique is never as easy as it initially seems to be. When you settle in the business, you understand the need for how important management and record keeping is, even for a small boutique store.
But don't worry, CISePOS Boutique POS has you covered.
Let's dig into how equipping a Boutique Point Of Sale can help your business run better and achieve long term success.
CISePOS Boutique POS – The Best POS System For Clothing Store
The bare minimum requirements of a retail POS are always to process sales and keep a good record. Much like a cash register. 
CISePOS does that, and more.
CISePOS Boutique POS offers efficient sales processing and an extremely easy GUI.
This means even a 5 year old can run the POS easily and even learn it on their own.
Various orders for clothes can be properly managed and sold through the POS which generates important financial reports for you to make better decisions about your business.
The sales process is made extremely fast and accurate. In just under 20 seconds, approximately, a dozen dresses can easily be processed.
Boutiques mostly deal with personal customers rather than with businesses This means managing customer relationships and providing them with a personal service is a need for boutiques.
CISePOS Boutique aids this with options for customer profiling and customer integrated discounting.
At the end of the day, the Clothing POS offers to inform the owner of all financial and management effects on the business through important POS reports.
This can summarize a day of business or even trends in sales through months.
This provides your boutique with everything you need to process Boutique sales. But, this isn't it.
CISePOS is much like an open source software. The POS System can integrate your every need.
Just like inventory and web store management.
What If You Need A POS For Online Boutique?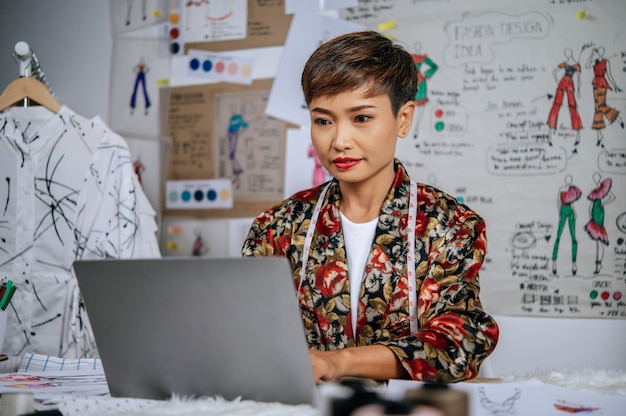 Many Boutique stores have shifted towards eCommerce over time. Some boutiques only work as an online clothing store. Others have a physical boutique store but also simultaneously work on the internet.
Because this has been a rising trend in Boutique businesses, CISePOS adds completeness to its POS software with WooCommerce Integration.
WooCommerce is basically an online store builder. It helps you manage your store on the web. If you haven't started an online store yet, we would recommend you to use WooCommerce to build it.
With a WooCommerce store, CISePOS easily integrates all your online data to the POS. This means while running your physical store, the same Boutique POS software can acknowledge you about everything that is running on the internet.
If you're only running an online store, the Cloud Access in CISePOS helps you have no need to employ a physical store. You can access the web based Boutique POS for online boutique through any device that has a web browser, for example, laptops, tablets, etc.
Boutique Inventory Management 
Boutiques are always primarily established on the basis of what brands of clothing they can offer.
A successful boutique needs to ensure they have the right items on display and in stock for customers and that they never face any shortage or overstocking. 
Moreover, for purchasing inventory, the boutique needs to process B2B transactions with textile companies. This requires proper documentation and record keeping.
Lucky for you, CISePOS features all of that! CISePOS is the perfect boutique management software that covers sales, inventory and all accounting of a boutique store.
For boutique inventory management, CISePOS Boutique POS offers complete control over inventory. This means real time tracking of every item, making the purchase procedure smooth and easy clearly indicating what items are in need of restocking, printing official B2B invoices, generating inventory reports, and much more!
With such a complete Boutique POS, you can easily understand which items you need in your store, when to reorder, and the current inventory state.
This isn't all, just a good teaser to get you on the right track.
If you want to experience the Boutique POS by yourself, register now for a Free POS Software for Clothing Store.
To answer any query or to order the Boutique POS, contact our professional POS consultants.