The significance for small business inventory is multiple times higher than for a medium or large business. Small businesses tend to be new startups that can only grow and expand based on the inventory that they sell. 
Most of these retailers don't sell products that they manufacture themselves. They merely act as a middle man. This means their only opportunity for excelling is to be a reliable middle man that customers like.
Customer satisfaction will breed growth and success. But how do you achieve customer success as a small business? The answer is, you manage your small business inventory proficiently as such that the customer always finds what they need and enjoy your service.
Main Problems For Retailers Dealing With Small Business Inventory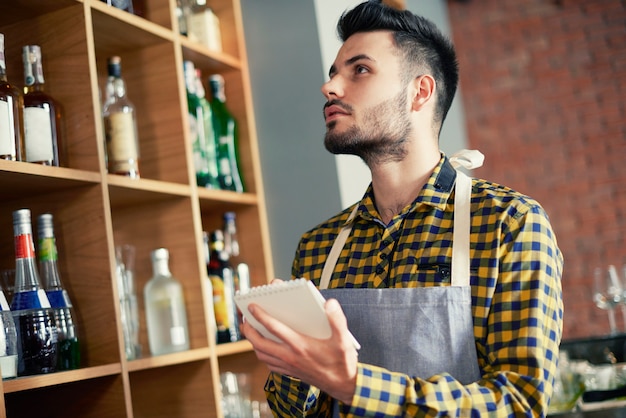 There are 3 main issues that cause small business inventory problems for store owners. These are Unsold Inventories, Overstocking, and Shortages.
Unsold Inventories
The first decision that a retailer is dealt with is choosing which inventory they will choose to keep in their store. These will be the products that their entire business' finances will depend upon.
You can't just go ahead and choose products with the highest margin or the best brands in the country. Each retail environment is different. 
Just because Nestle is a popular product doesn't mean it will be successful in the neighbourhood you sell in. If you choose the wrong product, there will be unsold inventories and you'll be at a loss.
Overstocking 
Overstocking is the second problem that is gone ignored in much small business inventory management. When retailers see a product selling, they buy a good amount of that product again assuming it will sell at the same rate. This is wrong. Overstocking can lead to expired products and wasting storage space in the shop which could be productively used with some other product.
Shortages 
Shortages always mean the small business just lost an opportunity for earning revenue. Stock shortages can lead to demarketing where customers are unsatisfied because their desired product is out of stock and also minimizes revenue earned against the small business inventory.
Small business inventory should always be ordered for the right amount which minimizes the risk, as much as possible, for shortages or overstocking.
How Inventory Management Helps Reduce Small Business Inventory Risks
To prevent the above-mentioned inventory issues to have a bad impact on your business, proper inventory management is needed. 
Small business inventory management is especially important because the brand image of small businesses are mostly not too influential. Any demarketing can cause a small business to be flunked in the market.
Inventory management, in summary, refers to the determination of the right quantity of orders a small business should purchase and also the right products that the business calculates to be highly probable to be sold off easily. This strategy prevents unsold inventories, overstocking, or shortages.
When this is done correctly, costs of small business inventory are minimized while revenues and sales are maximized.
Another important aspect of good inventory management is proper control. This means managers that are responsible for the small business inventory need to have a clear picture of the state of inventory at any given time. This ensures any decisions required related to the small business industry can be made efficiently and productively.
Using a Cloud POS to Manage Small Business Inventory
Cloud POS is the newest and most productive tool that businesses use for better inventory management. You can easily find POS providers who offer good POS software at affordable prices which any small business owner can easily afford.
With a Cloud POS, small business inventory is made easier to manage and streamlines inventory operations.
Inventory can be easily purchased and sold through the POS which keeps a record of the data, updates inventory respectively, and creates verifiable documents such as Purchase Invoice, Goods Received Note, Goods Returns Note, Sales Invoice, and more.
When inventory data is integrated into POS software, it is easier for managers to oversee inventory in Real Time. At any given moment, POS systems can generate all details of the inventory items currently in stock.
Another benefit of Cloud POS is multiple store integration. This means all your store's branches are integrated into the same POS software. At any given moment you can view the stock level of any branch, enabling Stock Transfers across Branches.
The most important aspect of POS that helps with Inventory Management is POS Inventory Reports. Good inventory reports clearly show the performance of inventory over a period of time which helps managers make future decisions. 
Important ratios like Economic Order Quantity or Reorder Level can be purchased to know the right amount of products to purchase. Item Wise Sales Reports help businesses know which products to purchase. These ensure a small business inventory doesn't fall into the major risks of overstocking, shortages, or unsold inventories.
Learn more about cheap POS for inventory management or register now for a Free POS Demo with a14 Days Trial.